Relaunching The Anna List Clinic
Updated: 4 days ago
Yes, I know I have already addressed you regarding the relaunch of

The Anna List Clinic

, but I didn't mention everything, because I didn't know myself (I can be very impulsive) but now that it's all here, I can sort of tell you again! In full, almost. Hurrah!


Not only that, I have further announcements too! Yes, still not finished really, but I never am, I am forever evolving (and faffing) as I learn new skills, or new ideas pop into my head just before I am supposed to be going to sleep. Yay, insomnia!




Retirement
Back in 2015, I decided to retire from pro-domming. There were a few reasons, which I won't go into here, and if you don't know, or forgot how bloody awful people can be you can read about it, and/or listen to it all, on my blog Outed By My Husband's Ex-wife: What Did The Family Court Judge Say? There is a direct link to the podcast. You should be able to see that blog under this one further down the screen.
Remembering
Thankfully, way back then, I firmly decided to store most of my kit. The special kit, my favourite stuff. There were too many memories, and too many treasures that would be impossible to replace and I selfishly couldn't bear anyone else to have them.
[I wonder if I could build a pyramid somewhere on t'moors and have everything buried with me to take to the afterlife clinic. Imagine future archaeologists digging me up, artfully surrounded by rubber wrapped gimp-mummies wearing matching S10s]
I also wanted to know that I could return to the person who rescued me, Lady Anna. (I owe her a lot, nice enough most of the time...but doesn't suffer fools, fuckwaffles, or cockwombles).
I'd also get the occasional surprise call from past patients.
"Can you teach my new Mistress how to do gas?"
Er, no.
I'm thinking about coming back, actually.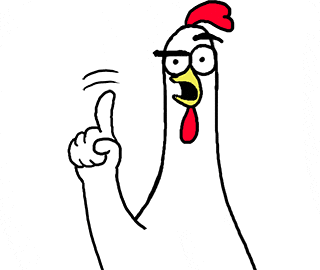 "Will you consider selling your Salisbury?"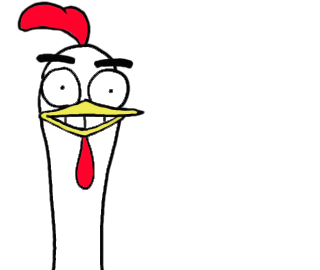 Nope! Nope nope nopetty nope, uh-uh, no chance, it's myyyyyyyyyyyyy Salisbury!
The more I thought about it, the more I remembered, smiled, chuckled, and wanted to return to my happy, funny, much loved Clinic. Happy times!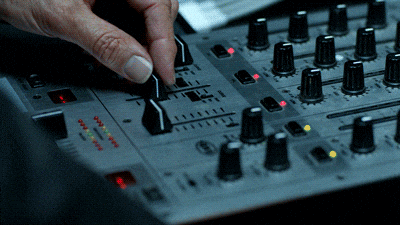 Life as a vanilla entrepreneur was getting a little bit boring, and there were too many stupid people than I could cope with. Interestingly, I discovered that the BDSM, kink, fet crowd are far nicer, more authentic, and honest than most psychopathic and whiny vanilla people...and there's a lot more of them than us, which is a bit worrying. I'd rather deal with a dozen or so select discerning pervs than that lot again.
Retirement ends
It was in October 2018 when we eventually opened up the storage unit, threw it in our pick-up, to unpack it and dust it all off to see what had survived.
David thoroughly enjoyed carting my #gynaecologicalplinth, #anaesthesiatrolleys, #gascylinders and storage boxes over to Manchester.
Rubber RIP
I'm sad to report that a lot of the rubber items didn't make it. Some items looked as good as the day I carefully packed them away. Some had gone hard, and crispy, and despite my salty tears mixed with liberal squirts of Pjur wouldn't stop being hard and crispy.
Other items, my favourites thankfully, have needed some rubbin', rappin' up, and restin' in latex reviver and plastic bags and come out as good as new (thank you R!).
Rural Clinic
The Anna List Clinic Mk III - Rural Surgery quietly opened up to my past patients (they weren't hard to find), and a few more who regretted not seeing me before I retired and rushed over, down, and up just in case I retired again (for god sake man, stop putting it off, just do it, you're a long time dead you know).
A couple of sessions a month was all I wanted to do at this point (I still had other businesses to run with david that took up too much time) but gosh, was I bit rusty trying to remember what bit goes where...and where is that blasted bit anyway?
I had created an okayish website on one of my old domains, but it was populated with very old photos because I was slowly unpacking, straightening up, moving everything around, and looking for all my bits and pieces. Where is that bit, ffs!? Still not found it.
Relief!
I suppose it wasn't clear on my website, and after all those years, exactly what equipment I had kept, which became apparent when one of my patients thought I was going to gas him on the living room sofa. He was extremely relieved to be taken downstairs into my Clinic and meet some familiar kit again.
Times were good as I ran our businesses with hubby, and had playtime on the side with my playing-in patient friends. Life was gooooooood.
Then Covid 19 happened…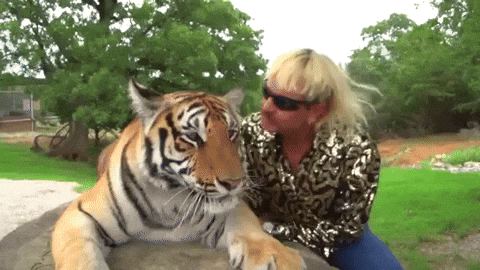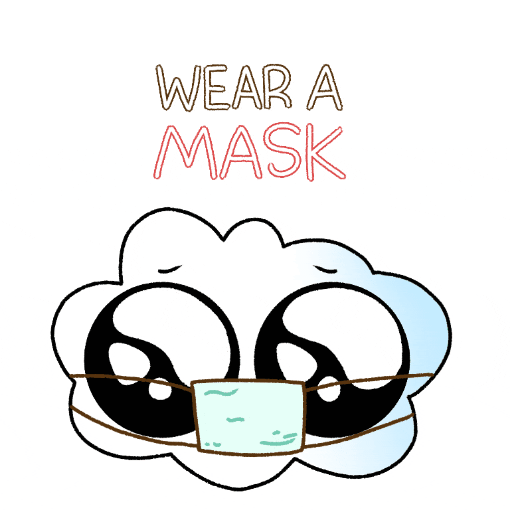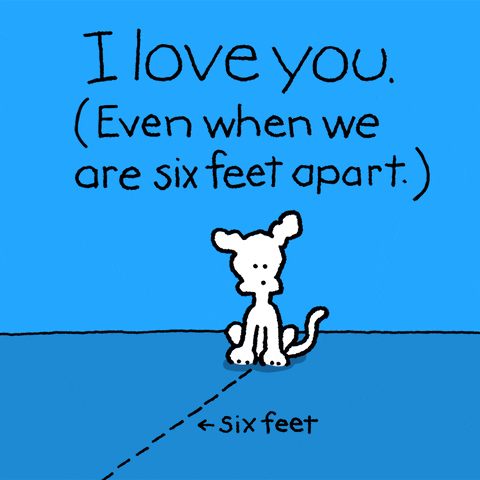 Return to Bradford
A couple of years later, the entire Netflix library exhausted, a Digital Marketing diploma completed (I pivoted), a book published (david pivoted), and a lot learned around editing video during son's BTech, I had the opportunity to return to my original Clinic (not the very first one, the other one...in Bradford, Mk II). It has more space, is easier to find, and is much better placed for those using public transport.
Plus you can't beat air-con when you really need it too! Especially when encased in several layers of rubber.
"Keep the windows shut, turn up the AC, and keep screaming slave! *pahahahaha!* "
David thoroughly enjoyed carting my #gynaecologicalplinth, #anaesthesiatrolleys, and storage boxes over to Bradford. He was also able to retrieve my cast iron #dentalchair and huge #Fetters #puppycage out of storage too, and bring them back to Bradford, too. And all the other bits and pieces I had scattered around Yorks and Gt Manchester.
Thankfully, my sub-hub is meaner (he isn't), leaner, and fitter than he was after losing a LOT of weight, running a marathon, and completing The National Three Peaks Challenge (<24hrs) and The Yorkshire Three Peaks Challenge (<12hrs).
The entire apartment, after having the filthiest tenant (a doctor, a real one, a really dirty real one), needed to be thoroughly cleaned and then appropriately redecorated throughout. It took a long time, longer than we thought, but that was on top of renovating two other properties at the same time, our eldest chick moving out to uni, and youngest chick trying to get through GCSEs after Covid! Ask me anything about the League of Nations, anything.
Record, Or Not Record?
The Clinic is still slowly evolving as I add new toys, or shift stuff around and back again until it all settles into The Right Place.
It's also taken me far too long to consider/dismiss/consider filming again:
Will I film?

Should I film?

Is there any point in filming?

Do people buy films anymore?

Have Pornhub et al destroyed the clips business?

If I do film, it has to be better, different, unique even...but how?

What else can be created to make buyers purchase from me, rather than hunt out my stolen content? I can't work for no return, whilst others profit 100% from my labour and skills.
We put our heads together and I agreed to let David create his vision of what I do.
If you know me, at all, this is a monumental decision. Control freak finally stops being freaky and controlling!
Sort of. I rejected hours and hours of his work; weeks of his creativity. Stale, boring, and not much different to the quality and style I was producing fifteen years ago!
He wasn't happy (I think I was a bit harsh, and mean, and freaky controlling) but hey ho, he married me...and you know what? He listened to me properly, started again, and
...he's produced, what I think, is something quite extraordinary!
You can see david's first films on my website. Please thank him when you can.
Relaunch
To showcase david's films, I needed a great website. I had originally intended to create a white, minimalist, very discreet, one page affair. Just a hint, mysterious, excluuuuuuusive! If you know me, you'll find me sort of thing.
But nope, I ended up going for full on in yer face 'maximalist' and kept discovering new elements to elaborately enhance the website and make it a bit different from the usual overblown offerings on those cookie cutter tried and tested templates..no offence.
I'm also a fully fledged formalised digital marketer now, so I know what I'm doing with SEO and all the other stuff companies charge a fortune for (and rightly so too, now that I understand it all). In yer face!
Result!
So here we are.
New Clinic

New website

Plus: Member's Area on app - FREE - Join my Patients List - more info below.

Plus: The Anna List Clinic - Outpatients - hosted on Patreon - lots of exciting ideas are already in place, or still forming in my creative noggin. Click on the red patron button below.
The more patients there are who sign up to Outpatients, the more treatments I'll be able to offer on there for my preferred patients.
"You said a Member's App?"
Yes I did.
Simply carry The Anna List Clinic - Mobile Unit around in your pocket in a handy mobile app in just 4 easy steps:
Load my website on mobile

Tap (Go to App)

Tap (Download & Join)

Add me to your homescreen
(see gallery below for screenshots)
Why?
Well, why not? For most of you, having me in your pocket is the closest I'll probably ever get to your best friend . Find out why you should, could, and ought, below:
Get my Announcements the second after I publish them.

Read my blogs, all condensed in one easy swipe through screen, before everybody else.

View my galleries on just one screen, rather than trying to remember where you saw what when you're in a hurry. I know, i know...

Watch exclusive Mobile Unit clips to titillate you whilst on your travels. If there is a decent take up, I'll add some other goodies too.
(see gallery below for screenshots)
LOTS of new ideas brewing too.
Coming soon:
AnnaListTV

<<< I know right 🤩




If you haven't already, please check out my Patreon. I'm building my own private community of like minded

#medfet

lovers.


If you want to interact with me and my extraordinary Clinic as well as gain insights into my amazing FLR, then please take a look.


I intend that my Patreon will take over from my activity on most social media platforms, as soon as I can. Take care now! Nurse Anna List