Attention TRIAGE Patients!
Are you a TRIAGE patient? Would you like to know more about being a TRIAGE patient? This is the welcome letter that all new TRIAGE patients receive when they sign up for a particular medical care plan at The Anna List Clinic - Outpatients.


Well hello!
Thank you, dear patron patient, for registering with my Outpatients Clinic!
Welcome to Triage, which is the second tier in Outpatients. This means you receive all of the benefits in
Waiting Room AND

Triage benefits too!
You may decide to stay in Triage for now, and that's great (because there is plenty to do to occupy yourselves here)
Your Triage Benefits Reminder
1. You are about to enjoy everything in the Waiting Room;
Exclusive 'Treats' updates. These are branded as Lens on Patreon. Best viewed on your mobile/cell.

Watch my YouTube videos before they are available for general release. As I build up my content the Early Access will get longer.

Exclusive Behind-The-Scenes teaser video.

Work-In-Progress teaser updates

Sneak Peek at a new Gallery

Discount codes for my selected clip stores.

Join ManyVids (for free) and watch a complimentary clip - exclusive code.

Post archive. Scroll back through all the posts to see what you have missed!
Here's a note of your discount codes!
20% off clips on Many Vids - REDACTED

20% off my videos on I Want Clips - REDACTED
Not joined Manyvids yet? Use this link (removed) to get a complimentary clip from me.
Anything else?
Sign up to my website forum.

Message me with your username.

I'll add you to the private patron only section of my forum.
A-N-D
2. As Triage patients you will also receive;
Preview. An invite to the preview of my newest film.

Podcast. Listen to my Patreon exclusive episodes, 'Mistress Memoirs'. These episodes are my memories and recollections from my first signs of kink and fetish to the present day. How does a woman become a Mistress!?

Director's Commentary - Teaser. Watch with us as we view and discuss our latest film

Exclusive FULL galleries. For patrons only.
PHEW! THAT'S A LOT OF PERKS
Fancy some extra treatments?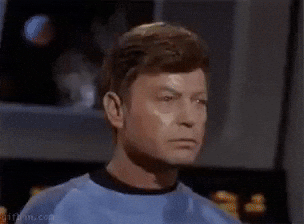 YOU COULD UPGRADE AT ANY TIME
...but there is so much more to do, see, and view too if you upgrade to Triage PLUS. Just look at these additional benefits.
Exclusive Behind The Scenes Content - FULL - from filming days including wardrobe decisions, interviews, bloopers, and more!

Work in Progress Updates. Can't wait for the finished product? Get teaser clips as soon as they are edited.
As soon as the renovation work is completed in the Waiting Room, Triage, and Triage PLUS and as long as my patient list is growing, Nurse will be busy creating the next tier. So watch out, so you don't miss out!
You can upgrade at any time, and if it's not for you, simply reduce your pledge and enjoy your time in Triage.
One Last Thing!
Please give feedback by liking posts and leaving comments.
...or Nurse may have to have a word with you!
PS: Don't forget to join my member's app.
You may need this invite code: NSXUDF
I have restricted my TRIAGE intake to just 20 patients.
Once those spaces have gone, they are gone! Join now to lock in this very special medical care plan for a very reasonable medical bill.
PS There are actually only 17 spaces available...